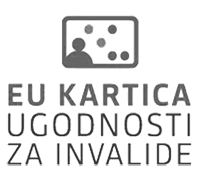 Simultaneous purchase of tickets for Thomas Hampson and Elena Mosuc (11 July), Mahler's Second Symphony (15 July) and the Munich Radio Orchestra and Bavarian Radio Chorus (17 July) entitles you to a 30% discount. You can book or purchase your discounted tickets at the Križanke Box Office.
Pre-sale ended on May 3 2019. Join Festival Ljubljana Club and get 10% discount at ljubljanafestival.si/klub/
THOMAS HAMPSON, baritone
ELENA MOSUC, soprano
CONCERT OF OPERA ARIAS
Nicolae Moldoveanu, conductor
Slovenian Philharmonic Orchestra
A wonderful evening of opera arias is on the programme in July, with singers Thomas Hampson and Elena Moșuc, both of whom have appeared in the world's greatest opera houses and proved their mettle in numerous roles that have established them at the pinnacle of operatic art. The Romanian-born soprano Elena Moșuc was winning international competitions when still a student. Since the start of her career, she has been linked with the Zurich Opera House, where she first appeared as the Queen of the Night, a role she has gone on to sing more than 250 times. The American baritone Thomas Hampson is likewise the recipient of numerous prizes and distinctions. He has sung at least 80 operatic roles over the course of his career and is without a doubt one of the most highly esteemed musicians of the current age. When not performing, he dedicates himself to intercultural dialogue through his Hampsong foundation, established in 2003. The two soloists will be accompanied by the Slovenian Philharmonic Orchestra under the Romanian conductor Nicolae Moldoveanu in a performance of the most beautiful melodies of the giants of opera.
---
Programme:
G. Rossini:  Overture to Semiramide
G. Donizetti: »Regnava nel Silentio«,Lucia's aria from Lucia di Lamermoor
W. A. Mozart: »Hai già vinta la causa«, Count Almaviva's aria from The Marriage of Figaro
W. A. Mozart: »La Ci Darem la Mano«, Don Giovanni and Zerlina's duet from Don Giovanni
V. Bellini: »Casta Diva«,Norma's aria from Norma
J. Massnet:: »Vision Fugitive«, Hérode's aria from Hérodiade
G. Verdi: »Orfanella il tetto umile«, Simone and Maria Boccanegra's duet from Simon Boccanegra
G. Verdi: »No mi lasciate…«, Lucreazia's aria from I due Foscari
G. Verdi: »Credo in un Dio crudel«, Iago's aria from Othello
G. Verdi: Overture to I Vespri Siciliani
G. Verdi: Giorgio and Violette's duet from La Traviata