Križevniška Church, Križanke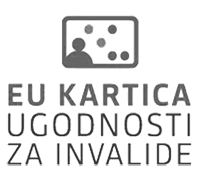 Note: This information pertains to a past event. For the most up-to-date information, please check
our calendar
.
Johar Ali Khan is a renowned classical Indian violinist and a versatile musician. He performs in concert regularly and has toured practically the whole world. He has performed thousands of concerts in various parts of India and promotes Indian music across the world with the help of Indian government. He represented India at the 60 years UNESCO celebration in Paris. He is also a composer; he composed music for the 2006 French film Blueberry.
He is the son and disciple of the late Ustad Gohar Ali Khan of Rampur, one of the greatest violin geniuses. Johar Ali Khan belongs to the Patiala Gharana of Rampur, which is one of several musical families with distinctive musical styles within Indian classical music. His Grandfather was the founder of Patiala Gharana and Johar Ali Khan is now the only living classical violinist from this family. He tells about his music background: "I started learning violin from my father at the age of eight and gave my first solo performance at the age of 12 years. Music is in my blood."
Johar Ali Khan will perform in Slovenia together with Borut Žerdoner on tabla (traditional Indian percussion).