View video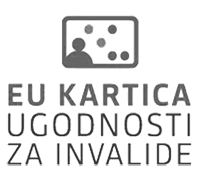 Note: This information pertains to a past event. For the most up-to-date information, please check
our calendar
.
Programme:
F. Mendelssohn – Bartholdy: Octet in E-flat major, Op. 20
N. Šenk: To see a World in a Grain of Sand…*
***
G. Enescu: Octet for Strings in C major, Op. 7
*slovene first performance
In the 19th century the string octet was an emerging genre of chamber music, alongside the much more widespread and established string quartet, and was a form that composers later began to write more frequently. One of the first such works was the youthful String Octet in E-Flat Major Op. 20 by the German composer, conductor (he conducted the Leipzig Gewandhaus Orchestra for a number of years) and founder of the present-day conservatory in Leipzig, Felix Mendelssohn-Bartholdy, today more widely known as Felix Mendelssohn. The composer and violinist George Enescu, the founder of Romanian national music, wrote the String Octet Op. 7 in 1900. Together with the Octet in F-Major Op. 17 by the Dane Niels Gade, it is considered one of the best works for this chamber genre after the octet that is first on the concert programme. The work of the 19-year-old Enescu, which is essentially still rooted in the Romantic tradition, although it is possible to hear the composer's personal musical language, will be performed for the first time in Slovenia. Another premiere will take place in May 2022 at the Festival of Contemporary Chamber Music in Witten. The work that will be performed then is a composition by the contemporary Slovenian composer Nina Šenk, who named her new work for string quartets with words from the English poet William Blake, commenting on the meaning of life hidden in everyday things.