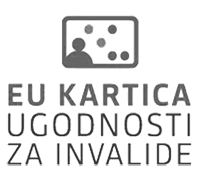 Note: This information pertains to a past event. For the most up-to-date information, please check
our calendar
.
After the novel by Ivan Tavčar
Composer: Matjaž Vlašič
Libretto: Janez Usenik
Orchestration: Anže Rozman
Assistant orchestrator: Alvàro Domìnguez Vàzquez
Director: Vojko Anzeljc
Choreography: Miha Krušič
Singing mentor: Željka Predojević
Lighting: David Andrej Francky, Mario Čurković
Sound: Danilo Ženko, Matic Zelič
Costume design: Vesna Mirtelj
Scenography: Greta Godnič
Mask: Nataša Castaldi
Photo: Bastian
Editor: Tatjana Stanič
Stage manager: Karmen Sluga Lukec
Stage manager assistant: Dunja Zlotrg
Scene graphics: Mark Jordan
Animation: Gašper Vovk
Projection: Rok Ložar
Producer: Miša Stanko
Executive producer: Gorazd Slak
Orchestra: Aleš Ogrin,  keyboards; Janez Skaza, Damjan Pančur, guitars; Giovanni Toffoloni, Caterina Stanisci,  bass; Tomi Purich, drums, bandleader
Strings: Špela Pirnat ( strings section leader ), Nejc Avbelj, Petra Stane, Katja Žekar, Anja Jamšek, Kristijan Dražil, Maša Tomc, Katarina Kozjek, Mitja Bobič –  trumpet, flugelhorn, Jani Šepetavec – saxophones, flute
After last year's premiere and the great enthusiasm with which it was received by the audience, two performances of the original Slovenian musical will be staged at this year's Ljubljana Festival. The story of a young farmer's daughter and a successful man living in the city, written by Ivan Tavčar, which is almost a hundred years old, is as relevant as ever.
Even though musicals are a tradition of London's West End, Blossom in the Fall is the original Slovenian contribution to this genre: fresh, convincing, full of longing and hope, a huge challenge to its creators and all its performers. Gorazd Slak came up with the idea for this musical and the Ljubljana Festival became its co-producer. "We will witness the birth of a new Blossom in the Fall we can all be proud of," said director Darko Brlek before its premiere last year. And he was right.
Musical is in Slovenian with English subtitles.
Video
Related events
17
August
17. August - 21. August 2015