View video
View video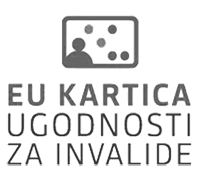 Note: This information pertains to a past event. For the most up-to-date information, please check
our calendar
.
Free tickets for the performance are available at Križanke Box Office.
Artistic team:
Advisor and co-creator: Ivana Djilas
Costume designer: Mojca Janželj Tomažič
Set designer: Sara Slivnik
Host: Maja Kunšič
Songwriter: Jani Kovačič
Joži Šalej, piano
At the end of August, the now traditional dance and movement workshops Committed to Steps  will once again take place. Children undergoing rehabilitation at URI Soča have been involved in the project since 2016. This year's dance event will be entitled Blue and Yellow,  and will focus on questions of friendship, belonging, appearance, relationships and understanding, adaptation and coexistence. The children from URI Soča will spend the week together with children who do not have severe physical disabilities and who attend contemporary dance workshops at KGBL, which will be joining the project for the first time this year. After the end of the workshops, the children will present their work to visitors in a final dance performance. Every year, the workshops help raise awareness and break down prejudices about children's physical disabilities. During the workshops, the children create precious bonds and enjoy shared adventures in dance. The gathering always ends with the realisation that differences in the world of dance, singing and play are invisible and completely irrelevant. The workshops will be led by the dance teacher Jana Kovač Valdés, who has 40 years of experience. She loves working with children because she finds it fulfilling, emotionally enriching and relaxing, and every year creates an interesting, educational and entertaining dance performance with them, which this year is coming to the stage of Ljubljana's Križanke for the first time.