St. James' Church, Ljubljana
FEW TICKETS STILL AVAILABLE
View video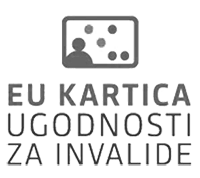 Note: This information pertains to a past event. For the most up-to-date information, please check
our calendar
.
We would like to inform all visitors that the concert of the Slovene Octet, which will take place on 21 December at 7.30 pm, has been moved to St. James' Church. Ticket exchange is not necessary.
Thank you for your understanding.
Slovene Octet:
Jože Vidic, artistic director
Andrej Oder, Rok Ferenčak, first tenor
Rajko Meserko, Janez Triler, second tenor
Jože Vidic, Darko Vidic, baritone
Janko Volčanšek, Matej Voje, bass
Guest:
Urška Vidic, organ
Programme:
L. Belar, M. Tomc, lyrics A. Praprotnik: Glej, zvezdice božje
J. Reading, M. Tomc: Hitite kristjani
G. Rihar, besedilo B. Potočnik: Poglejte, čudo se godi
V. Štolcer, M. Tomc, lyrics J. Levičnik: Rajske strune, zadonite
L. Belar: Že počiva vsa narava
A. Vavken, J. Močnik, lyrics F. Krek: Pastirci, kam hitite
H. Sattner, lyrics E. Kremžar: Noč božična
A. Klančič, lyrics M. Elizabeta: V zvezdicah žari nebo
F. Ačko, K. Pustinek Rakar: Počivaj milo detece
A. Misson, G. Mali: Zvezde žarijo
G. Zafošnik, G. Zafošnik: Nocoj je tiha noč
I. Zupan, M. Tomc, lyrics Venec 631: Božji nam je rojen sin
G. Rihar, J. Vidic, lyrics B. Potočnik: Prisvetil je veseli dan
V. Vodopivec, lyrics M. Elizabeta: Blažena noč
L. Cvek, M. Tomc, lyrics R. Silvester: Raduj, človek moj
The new line-up of the Slovene Octet, in effect since spring 2019, preserves the reputation and mission of past generations. In the course of its long and rich history over 40 different singers have made up the octet, while its excellence has been maintained and guided by five artistic directors: Janez Bole, Valens Vodušek, Darijan Božič, Anton Nanut and Mirko Cuderman. Since 2008 its artistic director has been Jože Vidic, the leading performer of the National Opera & Ballet Theatre. The Slovene Octet has always been an example and source of motivation for many similar vocal ensembles, in Slovenia and among Slovenian communities in neighbouring countries, which were inspired to form by its sublime singing. It performs an extremely broad and diverse choral repertoire and many works were written or adapted especially for it. It focuses particularly on Slovenian songs, both folk and composed songs with known authors. The Slovene Octet's repertoire includes a wide number of religious songs, alongside the folk, national and patriotic songs. For this programme they have chosen seventeen works that represent the tradition of Slovenian Christmas carols. Many Slovenian composers have tried to express the beauty of Christmas through music, and some of these songs could be heard on the Slovene Octet's first Christmas record. The songs will conjure up the sounds of Christmas feelings, awakening in us gentleness and childhood memories, the joy of Christmas Eve, angelic singing, the joy of the Child's birth and new life.