View video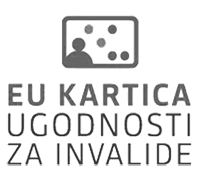 Note: This information pertains to a past event. For the most up-to-date information, please check
our calendar
.
Bossa de Novo is a chamber jazz group creating music in the style of bossa nova, cool jazz and Afro-Brazilian traditions; this year they are celebrating their 20th anniversary
César Camargo Mariano is a Brazilian pianist, arranger, composer and music producer, who has collaborated with some of the world's most renowned artists such as Elis Regina and Wilson Simonal
In 2006, César Camargo Mariano won the Latin Grammy Lifetime Achievement Award
The beginnings of the Slovenian Bossa de Novo group date back to 2003, when Primož Vitez recorded his first performances of works by Dorival Caymmi and Antônio Carlos Jobim – two important protagonists in the birth and popularisation of the bossa nova style – in Rio de Janeiro. It is now a popular ensemble that also adapts other musical genres, such as jazz standards and Slovenian folk and popular songs, to Brazilian rhythms and harmonies. Vitez, the ensemble's leader, who sings in Portuguese, French, Spanish, Italian, Slovenian, Serbian and Croatian, makes sure that all these languages are equally suitable for the soft and asymmetrical vocalisation and rhythms of bossa nova. The ensemble has performed and recorded with many renowned and acclaimed musicians, and this time they will join forces on stage with one of Brazil's finest arrangers, producers and pianists. César Camargo Mariano quickly rose to fame as a young pianist in the 1960s, and is now considered one of his homeland's most renowned artists.