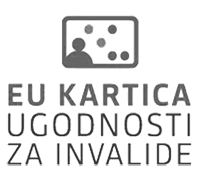 Note: This information pertains to a past event. For the most up-to-date information, please check
our calendar
.
Boris Bizjak, traverso flute
Domen Marinčič, viola da gamba
Tomaž Sevšek Šramel, harpsichord
Programme:
J. S. Bach: Sonate in E major for flute and basso continuo, BWV 1034
R. Marais: Suite II in C minor for viola da gamba and basso continuo
G. Tartini: Sonate for flute and basso continuo in A major
G. Tartini: / arr. L. Frischmuth: Largo iz Concerta VI proti F-duru
J. M. Leclair: Sonate for flute and basso continuo No.1 in E minor, op.2
J. S. Bach: Sonata in B minor for flute and basso continuo, BWV 1030
Boris Bizjak is an internationally recognised London based Slovene flautist who has built himself a reputation as a virtuoso musician with a remarkable sense for improvisation. He graduated from the École Normale de Musique in Paris in the class of Pierre-Yves Artaud. Alongside the standard flute repertoire, he specialises in Baroque music played on period instruments. He is known to European, American, Japanese and Chinese concertgoers for his captivating performances characterised by breadth of perception and a charismatic stage presence. He will be accompanied by two acclaimed Slovene interpreters of Baroque music who have performed throughout the world. Tomaž Sevšek Šramel is an assistant professor of organ at the Ljubljana Academy of Music. As an organist and harpsichordist, he works with the Slovenian Philharmonic Orchestra and the RTV Slovenia Symphony Orchestra, as well as with choirs, chamber ensembles and well-known soloists. Domen Marinčič, for many years the artistic director of the Radovljica Festival, has participated in the recording of 35 albums for well-known labels. He has been a visiting professor at European universities and a speaker at international musicological symposia and has reconstructed the missing parts of incompletely preserved seventeenth- and eighteenth-century works for performance and publication purposes.
The concert is an accompanying event of the 68th Ljubljana Festival and will take place as part of the European cross-border project "tARTini", co-financed by the EU's Interreg Italy–Slovenia cross-border cooperation programme, which brings together institutions in Piran, Ljubljana, Trieste and Padua with the aim of stimulating cultural tourism and promoting cultural heritage.
Dear visitors to the Ljubljana Festival,
Please be advised that in accordance with the Ordinance on temporary measures to reduce the risk of infection with the SARS-CoV-2 virus and contain the spread of infection, the use of a protective face mask or other form of protection for the mouth and nose area (scarf, bandana or similar form of protection covering the nose and mouth) and the disinfection of hands are compulsory in enclosed public spaces.
In view of the prescribed compulsory preventive measures, we invite all those attending Festival events to bring with them their own suitable protective covering for the mouth and nose. In order to avoid complications, we recommend bringing a protective face mask.
In order to safeguard the health of other festivalgoers and performers, we reserve the right to refuse entry to the venue to anyone arriving at the venue without a suitable protective covering for the mouth and nose or refusing to disinfect their hands. Please note that in such circumstances, we will not refund the cost of the ticket to the event.
Festivalgoers are further advised that anyone not using a suitable protective covering for their mouth and nose during an event (for example by removing the mask or other covering from their face), or who through any other action presents a risk to the health of other festivalgoers or performers, will not be allowed to remain in the venue and will be ejected with the help of the venue's security personnel.
Please note that in the event of the introduction of additional restrictive measures (including, but not limited to, the measuring of an individual's temperature), we reserve the right to refuse admission to the venue to any individual should we have any concerns of a medical nature.
All festivalgoers are requested to consistently observe the compulsory and recommended preventive measures to limit the spread of the SARS-CoV-2 virus and in this way ensure the protection of their own health and that of others.
Thank you for your understanding.