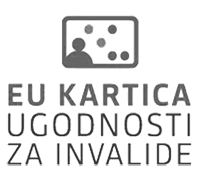 Conductor: George Pehlivanian
Slovenian Philharmonic Orchestra
Programme
A. Hačaturjan: Selection from Suit No. 1 and No. 3 from Gayaneh
A. Hačaturjan: Concerto for piano and orchestra in D-flat major, Op. 38
S. Rahmaninov: Concerto for piano and orchestra in D Minor, No. 3, Op. 30
Boris Berezovsky is one of the most interesting pianists of our time. He has won two prestigious awards, the Echo Klassik, a German classical music award, and BBC Music Magazine Award.
In 1990, he won the International Tchaikovsky Competition in Moscow, and has been a regular guest of concert stages around the world ever since.
Many years ago, when he played in Ljubljana as an up-and-coming young Russian pianist, Berezovsky stunned the Ljubljana audience with his fantastic performance. Each of his performances as a soloist, in chamber ensembles or with orchestras, is equally convincing. With the Slovenian Philharmonic Orchestra under the baton of an old acquaintance, George Pehlivanian, this impulsive and surprising, but sophisticated and somewhat introverted artist will perform two piano concertos which demand superb technical knowledge and plausible musicality.
Related events