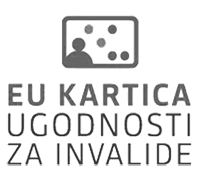 Note: This information pertains to a past event. For the most up-to-date information, please check
our calendar
.
---
Maurice Béjart was a French dancer, choreographer and opera director who founded and developed a popular expressionist form of modern ballet
Maurice Béjart moved to Lausanne, Switzerland in 1987, where he founded Béjart Ballet Lausanne, one of the most famous and successful dance troupes in the world
One of his most innovative works is the radically overhauled version of The Nutcracker from 2000, which is full of erotic scenes that shocked audiences, but they loved the overall choreography and performance
The choreography for Boléro by the French composer Maurice Ravel is considered to be one of Béjart's masterpieces, in which a dancer on a table invites the men sitting in a circle around the table to join her, culminating in all the performers dancing together on the table
The choreography for Boléro by Maurice Béjart was used in the famous film Les Uns et les Autres by the director Claude Leloche, although the main role was not played by a female dancer but by the one and only Rudolf Nureyev
Programme:
t 'M et variations…
Béjart fête Maurice
Since its inception in 1987, the Béjart Ballet Lausanne has set new standards in the choreographic world. Chosen as his successor by Maurice Béjart himself, Gil Roman has been leading the company and preserving its artistic excellence since the disappearance of the Master in 2007. Honouring Maurice Béjart's desire to open the world of the ballet to a larger audience, the Béjart Ballet Lausanne performs all over the world. A choreographer for 20 years, Gil Roman both preserves Maurice Béjart's work and adds new creations to the company's repertoire.
The company will be performing on July 6-7, 2022, at the Križanke Theatre in Ljubljana for the fifth time. On this occasion, the company will present t 'M et variations… created by Gil Roman in the form of a journal addressed to Maurice Béjart. A ballet imagined as a series of variations on the theme of Love and the inner necessity of Dance. The same performances will also include Béjart fête Maurice, in which Gil Roman chose excerpts from ballets first produced by Maurice Béjart, in the form of a preparation for a party. This is a festive show, which takes us into a journey through the universe of the company's founder.
Photo: Béjart fête Maurice © Lauren Pasche
More dates