View video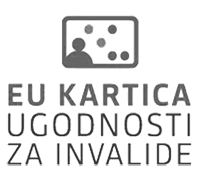 Note: This information pertains to a past event. For the most up-to-date information, please check
our calendar
.
Programme:
J. S. Bach: Fantasia and Fugue in G minor, BWV 542
J. S. Bach: Violin Concerto in D minor, BWV 1052R
J. S. Bach: Concerto for Two Violins in D minor, BWV 1043
***
J. S. Bach: Concerto for Violin and Oboe in C minor, BWV 1060R
J. S. Bach: Orchestral Suite No. 2 in B-minor, BWV 1067
Bach's reputation as a genius is firmly rooted in the Western cultural consciousness, so it is hard to imagine a time when he was not popular. However, towards the end of his life he was considered old-fashioned, and after his death his music circulated only in manuscripts among composers and connoisseurs, so it is a miracle that so many works survive. This summer evening will be dedicated to those rare surviving solo concertos, a virtuoso orchestral suite, and an adaptation of one of the most magnificent organ works. The works will be performed by the Ensemble Dissonance, which is made up of successful musicians from Slovenia's leading musical institutions. Under the leadership of founder and cellist Klemen Hvala, their mission is to promote and develop chamber music in Slovenia. They will be joined on stage by the uniquely musical violinist Lana Trotovšek, who has built a rich international career, the award-winning flautist Boris Bizjak, who performs chamber music with many international musicians, the renowned violinist and pedagogue Janez Podlesek, who regularly collaborates with the ensemble and focuses on performing works by Slovene composers, and the oboist Sorin Crudu, who is the recipient of numerous prizes in international competitions.