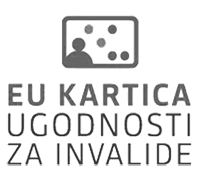 Programme:
J. Brahms: Six Piano Pieces, Op. 118
F. Schubert: Sonata No. 20 in A major, D. 959

Limitless virtuosity, combined with a unique sense of rhythm, colour and poetry, make Russian pianist Arcadi Volodos the narrator of intense stories and infinite worlds. After studying at the Conservatory in his birthplace of St. Petersburg and then at the Moscow Conservatory, he went on to study in Paris and Madrid, and in 1996 he debuted in New York. Since then, he has appeared all over the world at recitals and in the role of soloist with the most prominent world orchestras.
The recital programme will feature works by Johannes Brahms and Franz Schubert. Johannes Brahms's Six Pieces for Piano, Op. 118, include four intermezzi, one ballad and one romance, which are superlative miniatures, full of Romantic charge, melancholy and tender sentimentality. The compositions are subtly linked and complement each other. As is typical of his later style and piano miniatures of the time, these are tripartite compositions, complex and dense with motifs. The Piano Sonata in A major, D.959, is Franz Schubert's penultimate sonata, completed three months before his death. Schubert failed to find a publisher for the sonata while he was alive. Today it is one of Schubert's best known and most popular sonatas. It is often included in piano recitals, and has been recorded many times by some of the best pianists.