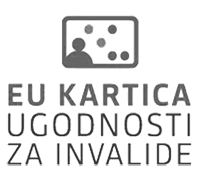 We would like to inform all visitors of Anna Netrebko and Yusif Eyvazov's concert on 26 August in Cankarjev dom that special rules will apply in the protected area to ensure safety; performing a surface inspection.
The charming and charismatic soprano Anna Netrebko is returning to Ljubljana
With her astonishing vocal abilities, thrilling tone and outstanding acting talent, Anna Netrebko is an idol of the opera-going public, who fills concert halls all around the world
A wonderful and diverse selection of opera music performed by the opera world's star couple
Programme:
G. Donizetti: »Piangete voi?… A dolce guidami«, Anna Bolena's aria from Anna Bolena
G. Donizetti: »Tombe degli avi miei… Fra poco a me ricovero…Tu che a Dio spiegasti l'ali«, Sir Edgardo di Ravenswood's aria from  Lucia di Lammermoor
F. Cilea: »Acerba voluttà, dolce tortura«, Princess Bouillon's aria from opera Adriana Lecouvreur
P. I. Tchaikovsky: Ouverture to The Queen of Spades
P. I. Tchaikovsky: Final Scene from Act I from The Queen of Spades
R. Wagner: »Mild und leise«, Isolda's aria from Tristan und Isolde
G. Verdi: »Forse la soglia attinse… Ma se m'è forza perderti«, Riccardo's aria from Un ballo in maschera
G. Bizet: Farandole, Movement IV from L'Arlésienne, Suite No. 2
G. Puccini: »Donna non vidi mai«, Des Grieux' aria from Manon Lescaut
G. Puccini: »In quelle trine morbide«, Manon Lescaut's aria from Manon Lescaut
G. Puccini: Intermezzo from Manon Lescaut
G. Puccini: »Tu, tù, amore? Tu?!«, Manon Lescaut's and Des Grieux' duet from Manon Lescaut
G. Verdi: Preludio from the second act of Un ballo in maschera
In the end of August opera lovers will be treated to a very special evening: the famous opera diva Anna Netrebko will appear on stage together with her husband, the tenor of Azeri origin Yusif Eyvazov. Netrebko, whose debut role was Susanne in The Marriage of Figaro at the Mariinsky Theatre, is now considered one of the world's best sopranos and captivates world opera audiences in leading roles with her dazzling, rich voice and charismatic stage presence. She now has an exclusive recording contract with Deutsche Grammophon. Eyvazov completed singing studies in Italy and is a singer with an exceptional sense for acting. His voice is described by critics as crystal clear with brilliant high tones, and he regularly performs on the world's leading opera stages: London's Royal Opera House, the Munich State Opera and the New York Metropolitan Opera. Netrebko and Eyvazov will be joined on stage by the Slovenian mezzo-soprano Monika Bohinec, a member of the opera ensemble of the Vienna State Opera since the 2011/2012 season. They will perform together with the RTV Slovenia Symphony Orchestra, under the baton of Italian conductor Michelangelo Mazza, who has been regularly collaborating with the opera duo since 2017. Mazza also worked for many years as conductor in the opera theatre in Parma, where he trained alongside Riccardo Muti, Lorin Maazel and Yuri Temirkanov and recorded all of Verdi's operas with the orchestra there.