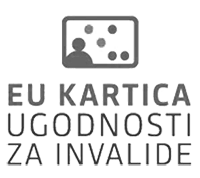 Note: This information pertains to a past event. For the most up-to-date information, please check
our calendar
.
Anna Netrebko has won Grammy, BAMBI and BRIT Classical awards for her musical achievements
Elena Zhidkova made her debut at the Staatsoper in Berlin as Olga in Tchaikovsky's Eugene Onegin, which she followed up with performances at Bayreuth and collaborations with the composers Claudio Abbado, Nikolaus Harnoncourt, Valery Gergiev, Daniel Harding and others.
The Financial Times declared Željko Lučić one of the finest Verdi baritones of our time
The quartet of guest stars regularly appear together on the stages of major opera houses such as La Scala in Milan, the Vienna and Berlin State Operas and the Metropolitan Opera in New York
Verdi is considered the most recognisable figure of 19th century Italian theatre music, and the founder of the verismo style in post-Romantic Italy
Programme:
G. Verdi: "Nel dì della vittoria… Ambizioso spirto…  Vieni t'affretta", Lady Macbeth's cavatina from Macbeth
G. Verdi: "Ella mi fu rapita!…Parmi veder le lagrime…Possente amor", Duke's aria from Rigoletto
G. Verdi: "Un dí, se ben rammentomi…Bella figlia dell'amore", Gilda's, Maddalena's, Duke's and Rigoletto's quartet from Rigoletto
G. Verdi: "Alzati! … Eri tu, che macchiavi quell'anima", Renato's aria from Un ballo in maschera
G. Verdi: "Pace, pace, mio Dio", Leonora's aria from La forza del destino
G. Verdi: "La vita è inferno all'infelice… O tu che in seno agli angeli", Alvaro's aria from La forza del destino
G. Verdi: "Stride la vampa", Azucena's aria from Il trovatore
G. Verdi: "Udiste? Come albeggi", Leonora's and Count Luna's duet from Il trovatore
***
G. Verdi: "Invano Alvaro, ti celasti al mondo", Alvaro's and Don Carlos' duet from La forza del destino
G. Verdi: "Ballabili" from Otello
G. Verdi: "Tace la notte…Di geloso amor sprezzato", Leonora's aria from Il trovatore
The reigning prima donna of the 21st century, Anna Netrebko has redefined what it means to be an opera star with her rich-sounding voice and charismatic stage presence. Her live performances and award-winning recordings have made her a leading international voice in opera. She and her husband, the charismatic Yusif Eyvazov – one of the most sought-after tenors of his generation – have become a unique star opera couple. They will be joined on stage by the baritone Željko Lučić, who continues to win accolades for his performances of the dramatic repertoire in the world's leading opera houses, and the mezzo-soprano Elena Zhidkova, renowned as a brilliant interpreter of Wagner's mighty roles. They will perform with the RTV Slovenia Symphony Orchestra, conducted by Michelangelo Mazza, who has been working with the star couple since 2017. The programme will focus on the favourite parts of Verdi's diverse works from different periods, from the early "grandiose" style (Macbeth), to the late spectacular and "personal" style, which loosened the established operatic forms and showed a new dramatic development (Aida, Otello). His works strongly influenced the later veristic and naturalistic development of Italian opera.
Portrait of Anna Netrebko and Yusif Eyvazov: © 2023 Olga Rubio Dalmau