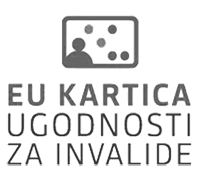 Conductor and viola: JURIJ BAŠMET
Lana Trotovšek, violin
A musical journey through the world
Programme
B. Britten: Two portraits for strings
W. A. Mozart: Sinfonia Concertante for violin and viola in E-flat major, KV 364 (320d)
E. Grieg: Two Norway folk dances
T. Dun: Eternal Vow for viola, synthesizer and strings (Slovenian premiere)
T. Takemitsu: Valse from movie Face of Another
P. I. Čajkovski: Elegie in memory of I. V. Samarine for string orchestra
N. Paganini: Recitativo and Andante from Concerto in A minor for viola and orchestra
D. Šostakovič: Scherzo for strings, Op. 11
A. Schnittke: Polka for viola and strings
P. Heidrich: Happy Birthday Variations for string orchestra
The programme was presented during the IO in Sochi.
The Moscow soloists are without doubt one of the best chamber ensembles in the world. Their charismatic leader, violinist Yuri Bashmet, was described by The Times as one of the greatest musicians in the world. In 1994, he was instrumentalist of the year. In 1992, Bashmet created an orchestra with the best graduates of the Moscow Conservatory, and in 1993, the Moscow Soloists enthused the audience at their first concert in the West, in the Salle Pleyel in Paris. Since then, the ensemble has established an international reputation and they are invited to the greatest international and prestigious concert halls.
Violinist Lana Trotovšek, who has won several international competitions, will join them for the concert in Ljubljana. In September 2012, she performed with the famous Valeri Gergiev and the Mariinsky Theatre Orchestra, playing Prokofiev's Violin Concerto No. 1.
Related events
1
Closing of the 62nd Ljubljana Festival