Festival Ljubljana Website
In cooperation with: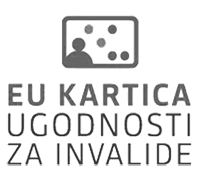 Note: This information pertains to a past event. For the most up-to-date information, please check
our calendar
.
The programme brochure of 35th Slovenian Music Days is available here.
Nina Šenk: THE MARPURGS
A contemporary Slovene opera based on themes from the homonymous novel by Zlata Vokač Medic
Igor Pison,  librettist and director
Simon Krečič, conductor
Cast:
Miriam: Sabina Cvilak                                         
Hannes: Jaki Jurgec
Mathias: Martin Sušnik
Jani: Bogdan Stopar
Delegate: Sebastijan Čelofiga
Dina: Irena Petkova
Šarika*: Julija Jurgec / Rene Vujinić Cvilak     
Citizens of town Marpurg
*silent role
Symphony Orchestra of the Slovenian National Theatre Maribor
Oksana Pečeny Dolenc, Saša Olenjuk, Concertmasters
Choir of the Slovenian National Theatre Maribor
Zsuzsa Budavari Novak, Choir leader
Once again, the extremely broad concert programme of the 35th Slovenian Music Days covers a repertoire that extends from solo works to musical-dramatic productions, with the focus of attention on artistic creativity in the city of Maribor. The International Musicological Symposium focuses, for its part, on the operetta genre in the period between the two world wars. The choice of these twin focuses is explained by an important jubilee that is celebrated this year, namely the centenary of the Opera of the Slovene National Theatre in Maribor, the latter a professional theatre founded in 1919. The first musical-dramatic work to be performed by the Maribor opera company was Hervé´s operetta Mam'zelle Nitouche (1 May 1920), while the first opera was V studni ("In the Well") by Vilém Blodek (4 January 1921). To mark the centenary of the first performance of a musical-dramatic work at the Slovene National Theatre in Maribor, the institution has commissioned a new opera from the multiple award winning and internationally acclaimed Slovene composer Nina Šenk (b. 1982). With her debut opera Marpurgi ("The Marpurgs"), the composer – along with librettist and director Igor Pison, conductor Simon Krečič and other artists and performers from the Maribor Opera – will shed light on a lesser known chapter of the history of the city on the Drava. Based on the novel of the same title by Zlata Vokač Medic, the libretto sets the opera in the fifteenth century. The plot unfolds through the dualistic narrative prism of the two key protagonists, Doctor Hannes and Mathias, who frequently view the same events from a contrasting perspective. In the words of the author, Hannes and Mathias represent the fate of the everyman who struggles on through an unbroken web of violence and, until the fateful moment, continues to live in the deceptive hope that he himself is directing his own destiny. The composer, for her part, draws attention to the eternal theme of the duality between openness, knowledge and cosmopolitanism on the one hand, and local narrow-mindedness and self-satisfaction on the other.
Helena Filipčič Gardina
After the streaming of the opera Marpurgi, you are kindly invited to listen the conversation with the authors.
In cooperation with: