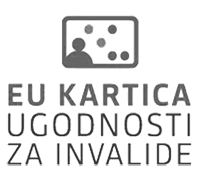 Soloist: ELĪNA GARANČA, mezzo-soprano
Conductor: Karel Mark Chichon
RTV Slovenia Symphony Orchestra
Programme
M. Glinka: Overture to the opera Ruslan and Lyudmila
P. I. Čajkovski: Joan's Aria from the opera The Maid of Orleans
J. Massenet: Meditation from the opera Thaïs
C. Saint-Saëns: Delilah's aria from Act 2 of the opera Samson et Dalila
C. Saint-Saëns: Bacchanale from the opera Samson et Dalila
Ch. Gounod: Aria Balkis from the opera The Queen of Sheba
Three pasodobles from Spain: España Cañi (Marquina), Gerona (Lope), El Gato Montes (Penella)
G. Bizet: Acts from the opera Carmen
Aria Carmen from Act I
Prélude (Act I)
Habanera (Act I)
Entr'acte (Act III)
Séguedille (Act I)
Entr'acte (Act IV)
Aria Carmen from Act III
Entr'acte (Act II)
Aria Carmen from Act II
Elina Garanča's voice is known as "soft", "smooth" and "exciting" (her chest voice is exceptionally developed), at the same time it is distinguished by surprising maturity. However, she mostly stands out with her unique ability, which is astonishing, and she has adult men eating out of the palm of her hand (Gramophone Magazine).
Opera enthusiasts and other listeners are looking forward to the performance of the international star and most important mezzo-soprano, Elina Garanča, who will perform in Ljubljana for the first time, and together with the RTV Slovenia Symphony Orchestra, conducted by Karel Mark Chichon, will present the most beautiful arias for mezzo-soprano.
Garanča lives in Riga, where she began her studies at the Latvian Music Academy under the mentorship of her mother. By 1999 she had won First Place in a significant competition in Finland and had begun her career in Europe. Worldwide engagements quickly followed after her debut at the Salzburg Festival in 2003.
Karel Mark Chichon, O.B.E. is the Chief Conductor of the Deutsche Radio Philharmonie Saarbrücken Kaiserslautern and is a regular guest of leading orchestras and opera houses throughout the world.
More info: www.elinagaranca.com
www.karelmarkchichon.com
Official website of Elīna Garanča: www.elinagaranca.com
Official website of Karel Mark Chichon: www.karelmarkchichon.com
Elīna Garanca appears by arrangement with Askonas Holt.
Elīna Garanca records exclusively for Deutsche Grammophon.
The photographing or sound recording of the concert on 8 July or possession of any device for such
photography or sound recording is prohibited.
Related events