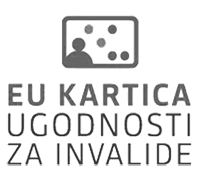 Note: This information pertains to a past event. For the most up-to-date information, please check
our calendar
.
---
We would like to inform all visitors that the 5th Concert of the Tartini String Quartet, scheduled for 28 March, has been postponed to autumn due to illness. We will inform you about the exact date later. If it will not suit you, you are entitled to a refund. You can find more information here.
in 2022 we are celebrating the 330th anniversary of Tartini's birth, and also the jubilee 40th concert season of the Tartini Quartet
in 1728 he founded a violin school, at which violinists of various nationalities were drilled, and it thereby soon became known as La scuola delle nazioni (the school of nations)
towards the end of his life he researched music theory and acoustics, and recorded his findings in various tracts
Tartini String Quartet
Miran Kolbl, violin
Romeo Drucker, violin
Aleksandar Milošev, viola
Miloš Mlejnik, cello
Programme:
G. Tartini: Sonata a quattro in D major
A. Schnittke: String Quartet No. 3
***
L. van Beethoven: String Quartet No. 14 in C-sharp minor, Op. 131
The Tartini String Quartet started off as the String Quartet of the Slovenian Philharmonic in 1983, when the four heads of the string groups in the Slovenian Philharmonic Orchestra decided to try out their wealth of technical skills and musical experience in a string quartet, which among all the chamber groups has come to be regarded as the finest and most sensitive ensemble. In their work to date, especially within the concert cycle Evenings of Chamber Music, they have succeeded in creating a convincing and fresh approach that is a new dimension not just in the authority of their performance and refinement of the programme, but also in how open their repertoire is. In formulating concert programmes the members of the quartet do not turn away from the tried and tested repertoire of this genre, but select works with foresight and consideration, allowing them to evolve in their interpretations. In their concert cycle they present certain classical works through which they demonstrate their imaginative and mature performance approach in a coherent, gradual evolution. The concert is part of a series marking the 40th anniversary of the Tartini String Quartet.