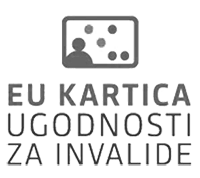 Note: This information pertains to a past event. For the most up-to-date information, please check
our calendar
.
---
in 1983 four members founded the String Quartet of the Slovenian Philharmonic, which then in the 90's adopted the name of the famed violinist and educator Giuseppe Tartini
the Quartet has recorded an extensive selection of Slovenian music and has released several records featuring the works of Dvořák, Ravel, Mozart, Schubert, Lipovšek, Osterc, Hoffmann and others
Giuseppe Tartini, after who the quartet is named, composed around 140 concertos (mostly for violin), more than 175 sonatas (including his most famous one, The Devil's Trill) and several sacral vocal compositions
Tartini String Quartet
Miran Kolbl, violin
Romeo Drucker, violin
Aleksandar Milošev, viola
Miloš Mlejnik, cello
Programme:
J. Haydn: String Quartet in D minor, Hob. III: 76, "Fifths"
M. Lipovšek: Four messages for string quartet
***
A. Borodin: String Quartet No. 2 in D major
The Tartini String Quartet consists of the first violin Miran Kolbl, second violin Romeo Drucker, violist Aleksandar Milošev and cellist Miloš Mlejnik. The ensemble started off as the String Quartet of the Slovenian Philharmonic in 1983, when the four heads of the string groups in the Slovenian Philharmonic Orchestra decided to try out their wealth of technical skills and musical experience in a string quartet, which is considered to be one of the most demanding musical genres. The four string instruments cover a sufficiently broad tonal range and provide a developed harmonic technique, but in terms of sound diversity they cannot offer all the possibilities of a symphony orchestra or other mixed ensemble. This is why composers writing music for string quartets must draw the maximum musical expression from the four instruments making up the quartet. The string quartet is therefore a genre for connoisseurs, which was already the case when its "father", Joseph Haydn, was still writing them. Marijan Lipovšek and Aleksander Borodin have also played in quartets.