View video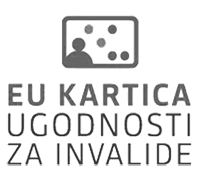 Note: This information pertains to a past event. For the most up-to-date information, please check
our calendar
.
---
cellist Miloš Mlejnik and second violinist Romeo Drucker have been present in the ensemble since the foundingof the quartet in 1983
as the only Slovenian chamber group the quartet was for a number of years a permanent guest of the Mozart Serenades in Salzburg
the latest recording achievement of the Tartini Quartet is the fulfilment of the visionary idea of Giuseppe Tartini, who 250 years after his death has experienced his first global digital release
Tartini String Quartet
Miran Kolbl, violin
Romeo Drucker, violin
Aleksandar Milošev, viola
Miloš Mlejnik, cello
Guest:
Jože Kotar, clarinet
Programme:
L. M. Škerjanc: Eight pieces for string – second Suite (selection of three pieces)
C. M. von Weber: Clarinet Quintet in B-flat major, Op. 34
***
C. Debussy: String Quartet in G minor, Op. 10
The Tartini String Quartet is regarded today as the leading such ensemble in Slovenia. The quartet started off as the String Quartet of the Slovene Philharmonic in 1983, when the four heads of the string groups in the Orchestra decided to try out their wealth of musical skills in chamber setting. The concert programmes of the Tartini String Quartet gain special value through the constant focus of the members on inviting the participation of renowned Slovene and international musicians, and in this special way offering an original complement to their programme. At the same time this contributes to the continuous growth of the quartet as an adaptable chamber music performance ensemble. They have had numerous outstanding musicians perform with them, including Irena Grafenauer, Stanko Arnold, Radovan Vlatković, Mate Bekavac, Lovro Pogorelić, Maria Graf, Gary Karr, Franco Gulli, Enrica Cavallo, Bruno Giuranna, Rocco Filippini, Davide Formisano and many more. On this occasion they will be joined by Jože Kotar, a clarinet teacher at Ljubljana's Academy of Music and Conservatory of Music and Ballet, who has since 2007 performed as solo clarinettist for the RTV Slovenija Symphony Orchestra. The programme will conclude with Debussy's String Quartet in G minor, Op. 10, in which the composer first agitated and divided public opinion, since the work seriously shook the established conventions of this genre.