View video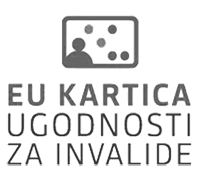 Note: This information pertains to a past event. For the most up-to-date information, please check
our calendar
.
Free tickets for the concerts are available at Križanke Box Office.
Programme:
1. C. Corea: Spain
Saxophone Sextet
Mladen Jakšić, soprano saxophone
Ema Hadler Grmovšek, alt saxophone
Tjaša Ravnikar, alt saxophone
Katja Zakić, alt saxophone
Tia Nina Tavčar, tenor saxophone
Jan Tršan, bariton saxophone
Mentor: Mladen Jakšić, prof. 
2. M. Story: The Wild Westerns 
3. L. Schifrin, arr. P. Lavender: Mission  Impossible 
4. A. Silvestri, arr. M. Brown: Avengers Endgame 
5. J. Horner, arr. J. Bocook: Avatar
Brass Orchestra Ljubljana Moste-Polje Music School
Mentor: Mladen Jakšić 
Concert organisation:
N. Dačković, prof.
A. Stoschitzky, dipl. glasb.
L. Zurunić, spec.