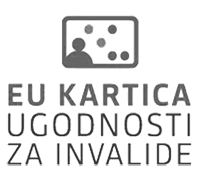 Note: This information pertains to a past event. For the most up-to-date information, please check
our calendar
.
Programme:
A. Piazzolla: Concierto para Quintetto
A. Piazzolla: Jacinto Chiclana
C. Guastavino: Cortadera Plumerito
A. Piazzolla: Fugata                                                 
A. Piazzolla: Maria de Buenos Aires
M. Gomez Carrillo: Bailetcito Cantado
M. Hatlak: Twilight Tango
A. Piazzolla: Prelude to the cyclical night
R. Galliano: New York Tango
A. Piazzolla: Oblivion
A. Piazzolla: Tangata
M. Hatlak: Visit
M. Črnčec : *Improvisation*
A. Piazzolla: Revolutionario
A. Piazzolla: Los parajos perdidos
C. Guastavino: La flor de aguape
A. Piazzolla: Libertango
Marko Hatlak is a Slovenian accordion player who has enjoyed a rich career, has been involved in numerous international projects, and whom we also know as a member of Terrafolk. The band FUNtango, the name of which he notes indicates "passionate and uncompromising" art, is made up of top musicians – two names from jazz stages are the leading jazz pianist in Slovenia Marko Črnčec and double bassist Luka Gaiser, while Hatlak and the violinist and concertmaster of the RTV Slovenia Symphony Orchestra Benjamin Ziervogel have undergone classical training. The band will mark the 100th anniversary of the birth of one of the 20th century's most famous musicians, the revolutionary Astor Piazzolla. His "new tango", as he called it himself, is a mixture of classical and popular music, which exchanged dancefloors for concert venues and circled the globe. The composer's vocal works will be sung by two famous solo singers of Slovene origin who this year received state awards from President Borut Pahor: world famous mezzo-soprano, recipient of two Grammys, Bernarda Fink Inzko and bass-baritnone Marcos Fink. The audience will also have the pleasure of seeing national Latin American dance champions Nika Bagon and Miha Vodičar in action. We will also hear the works of Marko Hatlak.