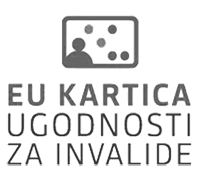 Note: This information pertains to a past event. For the most up-to-date information, please check
our calendar
.
Conductor: ZUBIN MEHTA
Programme
R. STRAUSS: Till Eulenspiegel's Merry Pranks, Op. 28
A. SCHOENBERG: Transfigured Night, Op. 4
P. I. ČAJKOVSKI: Symphony in B minor, No 6, Op. 74, "Pathétique"
The Israel Philharmonic is without a doubt one of the best and most prestigious orchestras in the world. It was founded in 1936 by Bronisław Huberman and its inaugural concert was conducted by Arturo Toscanini. Today it performs numerous concerts, including a special annotated Youth Concert Series, special concerts, concerts as part of the "Arts for the People" project, and special concerts for soldiers. The Israel Philharmonic travels worldwide, visiting all the best concert halls and important festivals. The orchestra has hosted most of the world's greatest conductors and soloists, and it also does much to develop talented young artists and young talents from Israel and abroad.
In 1977 Zubin Mehta became the orchestra's Music Director. In 1998 Leonard Bernstein was named Laureate Conductor. In 1992 Kurt Masur was appointed Honorary Guest Conductor, and Yoel Levi has been Principal Guest Conductor since the 2001–02 season. Since the 2011–12 season, Italian conductor Gianandrea Noseda has been Chief Guest Conductor.
Certainly one of the world's most famous conductors, Zubin Mehta gave up a career in medicine at the age of 18 to devote himself entirely to music. Today he is the director of the Maggio Musicale Fiorentino festival, the Music Director of the Israel Philharmonic, and the honorary conductor of many of the world's most prestigious orchestras.
Video
Related events
28
Closing of the 63rd Ljubljana Festival
20.00
The Grand Union Hall, Grand hotel Union