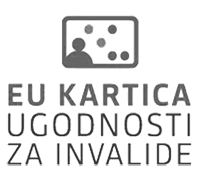 Pre-sale ended on January 15 2019. Join Festival Ljubljana Club and get 10% discount on ljubljanafestival.si/klub/
Under the baton of Plácido Domingo!
*Word-renowned tenor will be appearing as a conductor


* He will perform a score of truly epic proportion, Verdi's Requiem

* A prolific and versatile performer has won 14 Grammy Awards and was awarded more than 17 Honorary Doctor of Music degrees

* His repertoire now encompasses 150 roles, with more than 3900 career performances.

* He was a member of the operatic singing group Three Tenors, performing with enormous success all over the world and attracted millions of new fans to opera
The nineteenth-century composer Giuseppe Verdi is known above all for his operas, with works in this genre making up the largest part of his oeuvre. Standing alongside his many operatic works, however, is another vocal-instrumental work, his monumental Requiem. In 1868 Verdi brought together some of the most important Italian composers of the day to compose a Requiem Mass to mark the first anniversary of the death of the composer Giacomo Rossini, which had shaken the musical world. Nine days before the premiere, however, the performance was cancelled and Verdi's contribution to the proposed Requiem Mass was put aside and forgotten. In 1873 Verdi decided to resume work on it, this time setting the entire Requiem Mass himself. The completed work was dedicated to the recently deceased writer and humanist Alessandro Manzoni, whom Verdi greatly esteemed, and the first performance, in Milan's San Marco church on 22 May 1874, was conducted by the composer himself. Verdi's Requiem, one of the most beautiful works in the entire classical repertoire, will be conducted in Ljubljana by the world-famous tenor Plácido Domingo. The legendary musician is the holder of numerous honorary doctorates and the winner of multiple Grammy Awards. Over the course of his long career, he has sung more than 150 tenor roles – more than any other tenor to date. Perhaps best known as one of the celebrated Three Tenors, in recent years he has enjoyed a growing reputation as a conductor. The solo roles will be performed by Elvira Hasanagić (soprano), Annalisa Stroppa (mezzo-soprano), Arturo Chacón-Cruz (tenor) and Roberto Tagliavini (bass-baritone). The soloists will be accompanied by the Slovenian Philharmonic Orchestra and Choir and the Chorus of the Slovene National Theatre Opera and Ballet Ljubljana.
---
Plácido Domingo, conductor
Slovenian Philharmonic Orchestra
Slovenian Philharmonic Choir and Chorus of the Slovene National Theatre Opera and Ballet Ljubljana
Fanfare: SAF Military Band 
Željka Ulčnik Remic, chorus master
Soloists:
Elvira Hasanagić, soprano
Annalisa Stroppa, mezzo-soprano
Arturo Chacòn-Cruz, tenor
Roberto Tagliavini, bass
Video