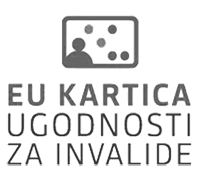 STEFAN MILENKOVIĆ, violin
MARKO HATLAK, accordeon
Luka Herman Gaiser, double-bass
Marko Črnčec, piano
Ana Bezjak, voice
Blaž Bertoncelj, Andreja Podlogar, dancers
Programme:
F. Canaro: Reliquias Porteñas
G. M. Rodríguez: La Cumparsita
J. C. Cáceres: Tango Negro
R. Garcia-Fons / L. Matinier: Dernière Route
F. Canaro: I Don't Know What Your Eyes Have Done to Me (Yo no sé qué me han hecho tus ojos)
O. E. Fresedo: My Life (Vida mía)
A. Piazzolla: The History of Tango, Nightclub 1960 (Histoire du Tango)
A. Piazzolla: Revolutionary (Revolucionario)
M. Črnčec: Improvisation
A. Piazzolla: Milonga del Angel
A. Piazzolla: Fever (Fievre)
A. Piazzolla: Che Tango Che
R. Galliano: Taraf
A. Piazzolla: Spring of Buenos Aires (Primavera Porteña)
Before and after the concert amateurs and professional dancers will dance the Tango Milonga in the Križanke Lobby
Stefan Milenković, a world-famous violinist, who earned his place on concert stages at an early age, and Marko Hatlak, a versatile Slovenian concert accordionist, joined forces in the energetic band Stefan Milenković & Marko Hatlak Pasión. The musicians, who have already carried out a similar project, joined forces with pianist Marko Črnčec and double bass player Luka Herman Gaiser. Their repertoire includes especially passionate and temperament tango music by various composers arranged by the ensemble. In addition to tango, the group also play original adaptations of Latin, jazz and classical compositions.
Related events