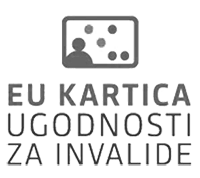 Note: This information pertains to a past event. For the most up-to-date information, please check
our calendar
.
I KNOW NEITHER CRUELTY NOR MERCY, I MERELY FOLLOW MY PLAN.
Hassan-i Sabbāh
Alamut is an original symphonic work by avant-garde music group Laibach based on a famous story from eleventh-century Persia, as told by the Slovene writer Vladimir Bartol in his novel of the same title. The central character is the heretic Hassan-i Sabbāh, the charismatic religious and political leader of the Nizari Ismailis and the founder of a mysterious Islamic sect known as the Assassins, whose name is still feared and respected today. Hassan-i Sabbāh is a self-proclaimed prophet who leads a holy war against the Seljuk Empire from his eyrie – the castle of Alamut.
In Laibach's Alamut, the ideas of radical nihilism interweave with the classical Persian poetry of Omar Khayyam, the sensual verses of Mahsati Ganjavi blend with minimalist orchestral colours based on Iranian tradition, Hassan-i Sabbāh's infernal mechanism finds an echo in the industrial principle of the workings of the orchestra and Laibach's unique sound. The project has been created in collaboration with Iranian composers and performers. The music was composed by Luka Jamnik, Idin Samimi Mofakham and Nima A. Rowshan. The RTV Slovenia Symphony Orchestra will be conducted by the Iranian conductor Navid Gohari. Also appearing are Human-Voice Ensemble vocal group from Tehran, Gallina Vocal Group and Disharmonic Cohort – AccordiOna women's accordion orchestra reinforced with additional accordion players. The project is presented by a/ political, a London based non-profit organisation and collection.