Hribar Hall, Ljubljana Castle
In cooperation with: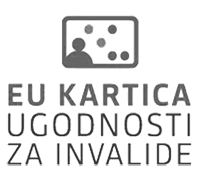 Note: This information pertains to a past event. For the most up-to-date information, please check
our calendar
.
ISAAC POSCH AND CONTEMPORARIES
400th anniversary of the collection's first printing
CORTESÍA IN MUSICA CUBICULARIS
Lieven Baert, dance and coreography
Lidija Podlesnik Tomášiková, dance
Milan Tomášik, dance
Blaž Šef, reciter and dance
Domen Marinčič, viola da gamba, music director
Christoph Prendl, viola da gamba
Pia Pircher, viola da gamba
Christoph Urbanetz, viola da gamba
Cristiano Contadin, viola da gamba
Programme:
Isaac Posch:    Balletta III (Musicalische Ehrenfreudt, 1618)
Paduana and Gagliarda V (Musicalische Tafelfreudt, 1621)
Couranta III, Tantz XV and Proportio (Musicalische Ehrenfreudt, 1618)
Paul Peuerl: XIII Canzona (Weltspiegel, 1613)
Johann Thesselius: Paduana, Intrada and Galliarda (Neue liebliche Paduanen, Intraden und Galliarden, 1609)
Cesare Negri: Alta Mendoza and Fedelta d'Amore (Le gratie d'amore, 1602)
Johann Hermann Schein: Padouana, Gagliarda, Courante, Allemande and Tripla (Banchetto musicale, 1617)
Isaac Posch:    Gagliarda XII, Tantz XII and Proportio (Musicalische Ehrenfreudt, 1618)
Paduana and Gagliarda VI (Musicalische Tafelfreudt, 1621)
While many choreographers take music not originally composed for dance and use it for their creations (for example The Pastoral Symphony at the opening event of the 33rd Slovene Music Days), a great deal of music has been written over the course of history specifically to be danced to. One example of such "functional music" is the collection Musicalische Ehrenfreudt ("Joyful Musical Festivity") by the early baroque composer Isaac Posch (c. 1591–1622/23), which was printed 400 years ago, when dance was an important part of a general humanist education. Born in Austria and educated in Regensburg (Bavaria), from 1617 to 1622 Posch also worked in Ljubljana and in Gornji Grad, where he repaired the organ and other musical instruments for Tomaž Hren, Prince-Bishop of Ljubljana. It was in this period that he created the instrumental collection of dances entitled Musicalische Ehrenfreudt, printed in Regensburg, dated in Ljubljana and dedicated to Posch's patrons – the Provincial Estates of Carinthia, whose seat was in Graz. The collection contains series of dance movements (balleta, gagliarda, couranta, Tanz and Proportio) for four instruments. The composer's introduction for performers specifically states that the dances were intended to be performed while aristocrats were dining and for the dancing that followed. The collection contains no written representations of dance steps and figures, but conclusions about the performance of the dances themselves may be drawn from the Renaissance dance manuals of Thoinot Arbeau, Cesare Negri and Fabritio Caroso. The Musicalische Ehrenfreudt is one of three surviving collections by Isaac Posch; the only complete copy is held in Regensburg. A transcribed, revised edition complete with biographical introduction and critical annotations by Metoda Kokole appeared in 1996 in the collection Monumenta Artis Musicae Sloveniae, published by the Institute of Musicology, part of the Research Centre of the Slovenian Academy of Sciences and Arts. On the 400th anniversary of the first printing of the Musicalische Ehrenfreudt, Posch's music will be heard at the Slovene Music Days in as authentic a form as possible, performed by an ensemble using period instruments and a dance group specialising in historical dances. Posch's dances will be interspersed with related pieces from the contemporary European repertoire: instrumental works by Johannes Thesselius (c. 1590–1643), Paul Peuerl (1570–1625), Johann Hermann Schein (1583–1630) and a choreographed dance by Cesare Negri (c. 1535–after 1604).
Helena Filipčič Gardina
Before the concert, a conversation with Dr Metoda Kokole, will take place in Hribar Hall. Conversation will be moderated by Helena Filipčič Gardina.
In cooperation with: