In cooperation with: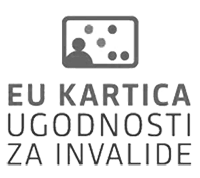 Note: This information pertains to a past event. For the most up-to-date information, please check
our calendar
.
CONCERT ATELIER OF THE SOCIETY OF SLOVENE COMPOSERS
Nina Prešiček, piano,electronics
Programme:
Gregor Pirš: Suite – Tissue (for piano and electronics)*
Karlheinz Stockhausen: Klavierstück IX
Nina Šenk: Circles (for piano) **
Igor Štuhec: Sonata 74 (for piano)
Luigi Nono: Sofferte onde serene for piano and music tape*
Larisa Vrhunc: Za Nino (for piano)*
* first performance
** first performance in Slovenia
The Slovene Music Days then offer us the chance to discover the contemporary piano sound and its connection with electronic music, which is rarely heard. This evening of piano music is also part of the Concert Atelier of the Society of Slovene Composers. For the last three years, the latter has been under the artistic direction of the internationally recognised composer Nina Šenk (b. 1982), who will also be appearing as an artist with the Slovene premiere of her composition Circles. The fundamental principle guiding the selection of works for the Concert Atelier has been heightened, under Šenk's leadership, by the concept of interweaving older contemporary Slovene and foreign works with new Slovene works, in order to facilitate a reflection and echo of the contemporary sonorities of recent decades from different areas. The programme will include the ninth of the nineteen Klavierstücke by Karlheinz Stockhausen (1928–2007), a master at combining the duality of mathematical determinacy and chance in music. This piece dates from 1961; the contemporary Slovene works of an older vintage include a work from thirteen years later, Igor Štuhec's Sonata 1974, conceived as a pure "sounding" (sonare) that rings out in physical material. These works will be interpreted by the acclaimed pianist Nina Prešiček, who after graduating in piano from the State University of Music and the Performing Arts in Stuttgart completed postgraduate studies at the Conservatoire National in Toulouse and in Stuttgart and took a master's degree in musicology at the Sorbonne in Paris. Her ever-curious exploration of sound has linked Nina Prešiček to numerous renowned musicians and she has wanted for a long time to perform with the composers of the new works presented at this concert: she has been collaborating with Larisa Vrhunc (b. 1967) for a number of years but this will be the first time she performs a solo piano work by this composer; Bor Turel (b. 1954) is one of the most important composers of electro-acoustic music in Slovenia. In his works he artfully traces broad sonic dimensions in his own unique voice; Gregor Pirš (b. 1970) also dedicates much of his attention to modern technology, and the pianist's performance at this concert will be joined by the sound of live electronics.
Helena Filipčič Gardina
In cooperation with: