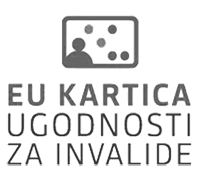 Note: This information pertains to a past event. For the most up-to-date information, please check
our calendar
.
BELCANTO
Slovene Philharmonic String Chamber Orchestra
Soloists:
Nika Gorič, soprano
Matej Šarc, oboe
Claudi Arimany, flute
Josep-Francesc Palou, flute
Programme:
D. Cimarosa: Concerto for two flutes and orchestra in G major
D. Cimarosa: Oboe Concerto in C major
A. Marcello: Oboe Concerto in D minor
L. Boccherini: Stabat Mater G. 532
This evening's programme presents some of classical music's most beautiful wind concertos, in which the melody lines of the solo instruments are thrown into particularly sharp relief, before concluding with a work by Luigi Boccherini, one of the foremost Italian exponents of classical chamber music. Working squarely in the Classical period, he was the first composer to write virtuoso works for the cello. His extensive oeuvre consists of more than 300 works, for the most part instrumental music. His Stabat Mater is one of his more overlooked works and is rarely performed, despite its remarkable beauty and melodic invention. The 2013 performance by the Slovene Philharmonic String Chamber Orchestra with the soprano Bernarda Bobro as part of the cycle "The Harmony of the Spheres" was in fact its first public performance in Slovenia. This time the orchestra is joined by the up-andcoming soprano Nika Gorič, who in 2017 won the prestigious Queen's Commendation for Excellence as the best all-round student of the year at the Royal Academy of Music in London.