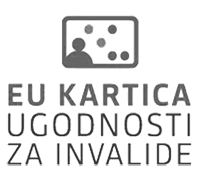 AIMEZ-VOUS BRAHMS?
Corrado Greco, piano
Claude Hauri, cello
Eddy Vanoosthuyse, clarinet
Programme:
J. Brahms: Sonata No 1 in F minor for clarinet and piano, Op. 120
J. Brahms: Cello Sonata No 1 in E minor, Op. 38
J. Brahms: Trio for piano, clarinet and cello in A minor, Op 114
The series of chamber concerts in the Knight's Hall continues with a concert of chamber works by Johannes Brahms performed by a trio of acclaimed soloists. Cellist Claude Hauri, born in 1976, is principal cellist of the Youth World Orchestra and solo cello in the Italian ensembles Nuovo Contrappunto and Algoritmo. He plays a wonderful Giovanni Battista Zanoli cello from 1740. Corrado Greco has won several major national and international piano competitions and represented Italy at the 4th Palm Beach Invitational International Piano Competition (USA), reserved for the winners of national competitions. Alongside his successful performing and recording career, he is involved in a number of educational and multimedia projects, including the editing and production of an innovative piano anthology for Warner Bros Italia. Over the course of his career, Belgian clarinettist Eddy Vanoosthuyse has worked with influential composers such as Olivier Messiaen, Hans Zimmer, Alfred Reed, Nicola Piovani, as well as with great young talents such as Óscar Navarro and Bart Picqueur. He has been a guest professor of clarinet at prestigious universities and has served on the jury of important national and international music competitions in Europe, America and Asia.