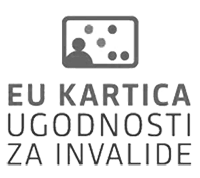 Note: This information pertains to a past event. For the most up-to-date information, please check
our calendar
.
Directors and choreographers: Guy Weizman, Roni Haver
Created and performed by: EnKnapGroup (Luke Thomas Dunne, Ida Hellsten, Bence Mezei, Ana Štefanec, Tamás Tuza, Nik Rajšek), Club Guy & Roni (Camilo Chapela, Angela Herenda de Kroo, Dunja Jocic, Veerle van Overloop, Adam Peterson)
Live musicians: Slagwerk Den Haag (Pepe Garcia, Niels Meliefste, Enric Monfort)
Music: Hugo Morales, Pepe Garcia
Musical director: Fedor Teunisse
Text, Dramaturge: Martijn de Rijk, Bas Heijne
Scenography: Ascon de Nijs
Lighting: Wil Frikken
Sound: Martin Lambeek
Costume designer: Slavna Martinovic
Phobia – the limit of fear and limitless fear. This daring and complex performance, which fuses dance, theatre and life music, explores one of the key topics of the contemporary world … Conflicts across the world reach us instantly, causing fear and incertitude.
With their innovative company Club Guy & Roni, the Dutch-based Israeli choreographers Guy Weizman and Roni Haver create explosive and dynamic, and also moving and witty dance theatre. Phobia is co-created by the only permanent dance company in Slovenia, EnKnapGroup, based in Španski Borci, Ljubljana, under artistic direction of Iztok Kovač. They are joined live by the Dutch group Slagwerk Den Haag, whose inventive percussion music has brought them international acclaim in over 35 yars of existence. A shattering of soul and senses.
"… a fascinating and vast screen scene of many lights, imaginative lighting and music, and live rhythms … There are many phobias … Weizman and Haver have created an extraordinary one."
(Daliborka Podboj, Paradaplesa.si)
Video