The Križanke Summer Theatre is one of the most beautiful venues anywhere, and boasting one of the best acoustic environments in the country.
With its standing room capacity, Križanke has become one of the most popular venues for rock, jazz and folk concerts. The summer theater operates with a permanent roof, which enables events to be held in all weather conditions.
Purpose: musical theatre events (opera, operetta, ballet, musical), symphony concerts, theatre performances, concerts, receptions, parties, club parties, sports events …
Number of seats: 1226
Standing room capacity: 3400
Total area: total area of the Summer Theatre 2700 m2 (stage: 384 m2 (16 x 24 m), orchestra pit: 116 m2 (20 x 5,8 m), auditorium: 972 m2 (36 x 27 m))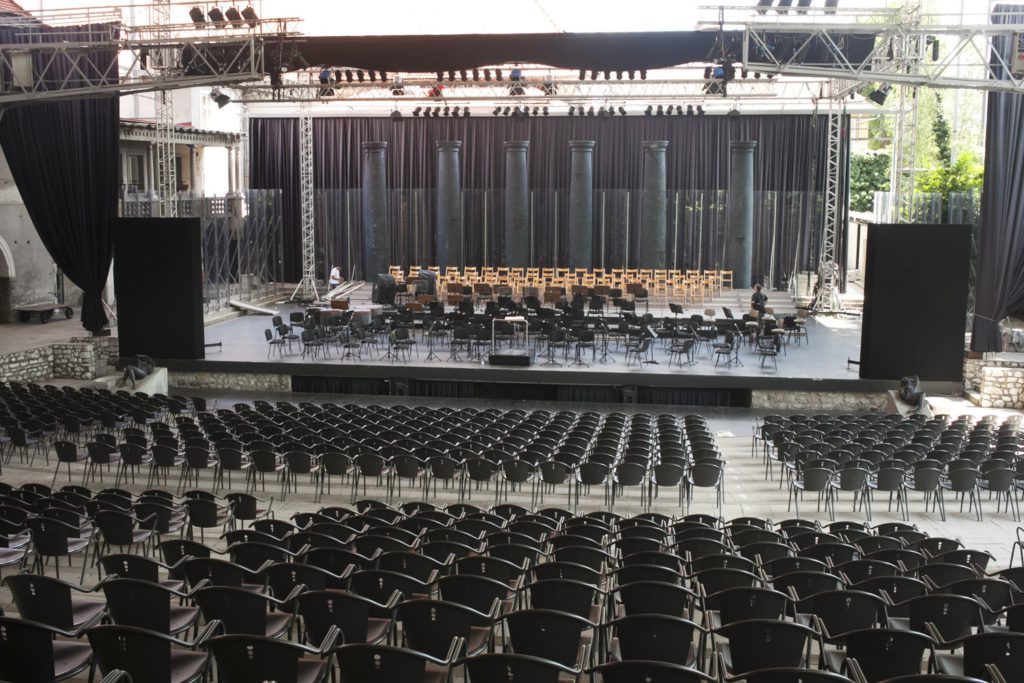 Contact for information and booking

petra.pance@ljubljanafestival.si
Tailored to your need

The premises can be fully equipped with audiovisual equipment and facilities, flexible lighting, wireless internet access and, upon request, with a stage, piano, conference tables, various seating/ table arrangements or any other equipment you may require. Also available is a changing room, a foyer for registration (if required), and a space in an enclosed outdoor courtyard for smokers.