Križevniška Church, Križanke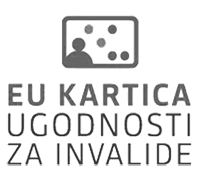 Note: This information pertains to a past event. For the most up-to-date information, please check
our calendar
.
Nika Gorič, soprano
The Slovenian Philharmonic String Chamber Orchestra
Programme:
A. Vivaldi: Concerto for Strings in C major, RV117
A. Vivaldi: Nulla in mundo pax sincera, RV 630
A. Vivaldi: In furore iustissimae irae, RV 626
A. Vivaldi: Concerto for Strings in G minor, RV 157
A. Vivaldi: Laudate pueri Dominum, RV 600
This concert sees the Slovene Philharmonic String Chamber Orchestra pay homage to the Baroque master Antonio Vivaldi (1678–1741) – violin virtuoso, teacher and composer of an incredible body of works. Best known for his remarkable contribution to instrumental music (among other things he composed more than 500 concertos), he also composed many vocal works, mainly operas and sacred music, including the motets and psalm setting from the concert programme. Appearing alongside the string ensemble is the internationally active Slovene soprano Nika Gorič, who is currently completing a doctorate in the opera department at the Royal Academy of Music in London. She has performed at numerous leading venues and is also a member of the prestigious Academy Song Circle and a regular soloist in the celebrated Royal Academy of Music/Kohn Foundation Bach Cantata Series.
Video