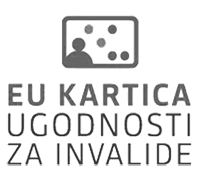 Note: This information pertains to a past event. For the most up-to-date information, please check
our calendar
.
EVA TOMŠIČ, harp

LUKA MITEV, bassoon
HELENA KOSEM KOTAR, piano
KATARINA KOZJEK, cello
Programme
W. A. Mozart: Piano Sonata No 12 in F major, KV 332
E. Parish-Alvars: Serenade, Op. 83
M. Wiesenberg: Mizmor Shir
M. Tournier: Images: Suite No 3
F. Devienne:  Sonata No 5 in G minor for Bassoon and Basso Continuo, Op. 24 (Katarina Kozjek, cello)
L. Firšt: Iz polsna [From a Doze], for Bassoon and Piano
O. Nussio: Variations on an Arietta by Pergolesi for Bassoon and Piano
G. Grovlez: Siciliana and Allegro giocoso
Eva Tomšič was born in Ljubljana in 1995. She began studying the harp at the age of six, with teacher Lučka Joksić at Koper Music School. On enrolling at the Arts Gymnasium in Koper she continued her training with Anja Gaberc. Since 2013 she has been studying harp with Jana Boušková at the Royal Conservatory of Brussels in Belgium.
She has won numerous prizes and gold plaques at regional, national and international competitions. In April 2013 she won first prize at the Svirél International Music Competition in the plucked instruments category. Her most recent success came at the TEMSIG (Young Musicians of Slovenia) competition in 2015, where she won first prize and the special Ljubljana Festival and Slovene Philharmonic Orchestra award. At the end of this year she will take part in an international competition in Israel that is considered one of the most prestigious harp competitions in the world.
Eva regularly attends masterclasses with renowned teachers and maintains an active schedule of concerts. In December 2013 the international jury of the World Harp Congress selected her to perform a solo concert as part of the Focus on Youth programme at the 12th World Harp Congress in Sydney, Australia in July 2014. She has also performed in the United Kingdom, Serbia, Italy, France, Belgium and Croatia.
Eva Tomšič is also a member of various orchestras and has played under numerous renowned conductors.
Currently a fourth-year student at the Ljubljana Conservatory of Music and Ballet, Luka Mitev was born in Postojna in 1997 and is following in the footsteps of his father, the renowned bassoonist Zoran Mitev, who was also his first teacher. At the age of twelve Luka was already performing as a soloist with the Logatec Wind Orchestra.
In 2010 Luka won a gold award at the regional TEMSIG competition and a gold plaque and first prize at the national competition, repeating the feat at the national TEMSIG competition three years later. In 2014 he was a finalist in the national selection for the Eurovision Young Musicians competition. He has also won first prizes at international competitions in Požarevac and Belgrade and at the Concertino Praga International Radio Competition for Young Musicians, where he also won the special prize for the best performance of the compulsory piece.
In the 2013/14 concert season he was selected to join the European Union Youth Orchestra's summer school and this year he attended the European Music Campus in Austria.
He has been invited to perform with a number of orchestras in Slovenia and abroad and also performs as a soloist and in chamber ensembles. He and his brother Mihael also perform together as the Mitev Duo.
Pianist Helena Kosem Kotar is a répétiteur and professor of piano at the Ljubljana Conservatory of Music and Ballet. After graduating from the Ljubljana Academy of Music, where she studied under Hinko Haas, she completed a master's degree in piano teaching and a specialisation with Hinko Haas.